just2ducks LLC
We had the opportunity to try out Jolly Phonics and Jolly Grammar from
jollyliteracy.com
. We really only got to the Jolly Phonics Student Book 1 for the duration of this review, but it came with several other components including Jolly Phonics Book 2 and 3, Jolly Phonics Teacher's Book, Jolly Songs, Jolly Grammar 1 Student book, and Jolly Grammar Teacher's Book. All of this is a very complete and simple phonics and grammar curriculum. And, even though it looks like a lot it is very easy to use.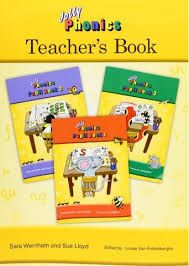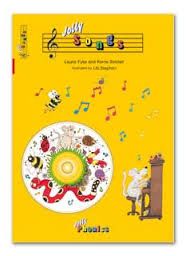 There is a lot of phonics curriculum out there. We have tried many, and most are way too involved for mine or my kids' taste. I love the simplicity of this program, the engaging pages, and the activities that go along with each lesson. In the phonics lessons there are stories, movements, sounds, and songs to go with each lesson, but the lessons can be completed in a very timely matter. It doesn't feel like you have to spend forever on each sound, and the child stays involved with what's happening. There are also workbook pages to go with each sound so the child can see and write the letters while doing all the great activities to go along with it.
We unfortunately didn't get very far into this program during the review period, but I plan to continue it this year with my 5 year-old this year for his Kindergarden year. I look forward to getting up to the Jolly Grammar portion. As the child moves through the Jolly Phonics it prepares them for the grammar part. The grammar part is definitely something he won't be ready for until at least he is done with the Jolly Phonics part of this program. Both programs build on each other.
How did we use this program? Well, there is a lot of reading at the beginning of the Teacher's books about the why and what phonics and grammar is all about. It's all great reading, but I focused on the 2 page spread about how to teach phonics with the student books, and we got started with lesson 1! Other than the reading at the beginning, there's really no preparation for each lesson. Each lesson is a new letter or sound with complete lesson plans in the Teacher's book. It's pretty much completely an open and go phonics and grammar program, and can be completed several days a week. As the school year starts I can see us doing this 3-4 times a week. I also received the Can Do cubes for a separate review (coming soon) to supplement this curriculum, and we use those to help reinforce the sounds with some games.
Can do Cubes~my kiddos thought they also doubled as stacking blocks!
Overall, I think this is a great program for little ones needing to get those letter sounds down so that they can read. The workbooks are inviting and colorful which is important for little kids so that they can be excited about what they are doing. The systematic and multi-sensory approach to Jolly Phonics really helps the children grasp the sounds and remember them so that they can become better readers. I am excited to see my little guy become more familiar with his sounds. He is so close, but just doesn't quite get how to put the sounds together. I think this will help him.
If you want to see what others have to say about Jolly Phonics you can click on the banner below.


jollyliteracy.com can also be found at these social media links: