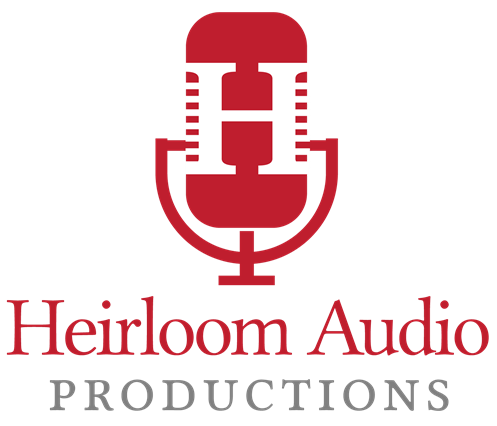 We love listening to audio books, so I was happy to have the opportunity to listen to something a little better than an audio book for this review. We received
In the Reign of Terror!
from
Heirloom Audio
Productions to listen to over the last few weeks. I say it is a little better than a regular audio book because it is audio theater, almost like a movie, but listening only. The story is brought to life by peoples voices acting, and sound effects that make it seem so realistic. My kids thought it was an amazing way to listen to a story.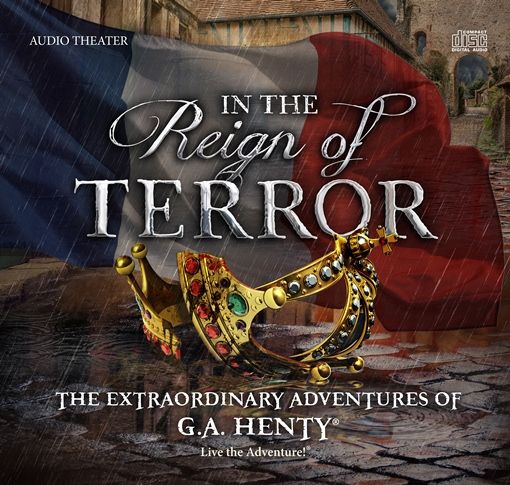 What we got:
Our story arrived in package with 2 CD's, and a nice case to hold them. Since we are in the car so much lately we decided to listen to this in the car as we drive to all our summer fun activities, so our listening time included all 3 boys ages 6-11. Once we got it started the kids often didn't want to turn it off! Along with the CD's we also had access to the
Live the Adventure Club
with many extras including a study guide (which I will talk more about later), and access to the story itself, In the Reign of Terror, to listen to online. That's super convenient if I don't have a way to play the CD's, but have a computer or device with access to the internet.
The Story:
This story starts out with a man, Mr. George, strolling through a cemetery looking at headstones. He meets young Harry, and they begin talking about a young man who was buried at 16 as they come across his headstone. This leads them to talking about the American Revolution, and then onto the French Revolution. Mr. George is talking to Harry about how the American Revolution isn't really a revolution, but a fight for freedom, as opposed to the French Revolution which is really a revolution in the sense that it is a revolt against the government without God in their hearts, and they behaved unjustly.
He goes on to tell the story of a young man (who happens to have the same name as Harry) who travels to France during the Revolution. Young Harry wants to have a career in the military so he is fascinated by the conflict happening there, and wants to go and help a family, The Marquis de St. Caux, learn English, spend time there with them, and show them a fine example of an English boy.
When he first arrives he is quickly trying to understand the French language. He prepares to meet the Marquis and his family on his 4 day travel to Paris after the boat arrived in France. He arrives at the Marquis, and picks up on the French very quickly. He finds much respect from the family except for one family member, Ernest, who dislikes Harry, and treats him as though he doesn't belong there. Until a dog almost attacks the sisters, and Harry jumps in and kills the dog before it got to the sisters. Harry quickly earned Ernest's respect for that brave effort.
I think I am getting a little long winded with details in the story, so to wrap the summary of this story up...The family has to escape as things escalate, and Harry goes on to help them as well as keeping himself alive. He discovers the brutality of the French Revolution, and discovers the reality of war, and the comparisons between the American revolution and the French revolution. Harry and the girls do end up escaping to England.
The Study Guide:
How I wish I had utilized this more! This guide is found in the Live the Adventure Club which you get access to when you join, or purchase the CD's. First of all it has many questions for each track. These questions are called the Listening Well questions. These questions see how well one is listening, and catching the facts and what's happening. In addition to the questions it has Thinking further questions that go a little further in depth. These get you thinking more about the deeper issues. There are also words and definitions for learning some of the vocabulary. There are definitely a lot of new and bigger words for kids with the French mixed in. There are character bios, and boxes with "expanding your learning" opportunities to learn more in depth about certain things or situations that come up throughout the story. There are recipes too.
Overall, this is a great way to listen to some history and adventure. I really enjoyed the story, and the way it was told. There are some great resources offered through Heirloom Audio to go along with this and other of their productions. To see what others had to say about this audio production you can click on the banner below.